1 solution
FlexLink has its roots in production flow solutions in many industries and is driven by enhancing your long-term competitiveness by maximizing your production efficiency. FlexLink focusses on proprietary products, such as flexible plastic chain conveyors, functions, modules and software.
CONTACT US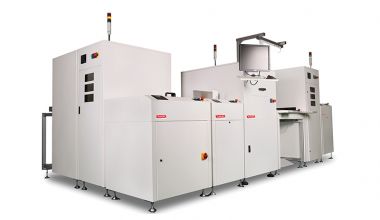 GENIUS - PCB Handling System
The GENIUS line is a complete range of modules to provide transport, accumulation, handling and routing alternatives.
Discover more